Maren and Mike had one of the nicest days this summer for their wedding this past Saturday. And it was one of those weddings where everything went off without a hitch. Lots of pre-planning for the photography always pays off. I meet with the couple the week of their wedding and we go over their schedule in 15-minute increments. That way, the day flows so smoothly that there are no surprises and the stress level stays way down! You don't want to "think" or make decisions about photography on the day of the wedding.
This couple was one of the most JOYOUS wedding couples I've photographed. When they smiled at each other, their faces just lit up. The wedding party was happy, funny and cooperative, too–a good thing, as both Maren and Mike wanted lots of fun photos with their group.
The ceremony was at Mike's church in Coon Rapids: Faith Lutheran. He has been a youth director there and is currently studying to become a pastor. Their reception was held at the Earle Brown Heritage Center in Brooklyn Center. This venue has a beautiful courtyard area with old buildings and fountains, which are great photographic backgrounds.
The big wedding surprise was Mike's solo ("Love of my Life") to Maren during the ceremony. Mike's sister, Laura, also sang a solo as the couple lit their unity candle. They are both obviously talented and accustomed to singing in public; what an amazing gift to your spouse/sibling!
Here's a quick look at a few of our favorite images from the day. Congratulations to Maren and Mike!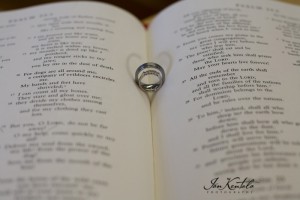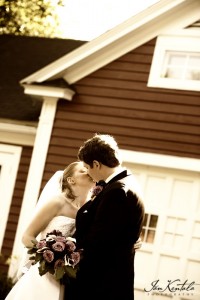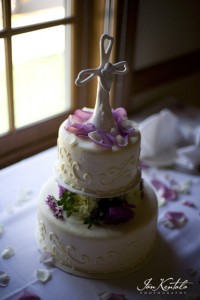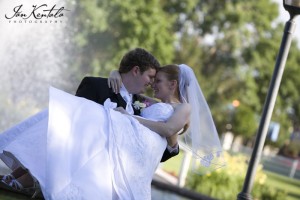 To view more images from Maren and Mike's wedding day, visit our Facebook fan page.